Taking care of dentures
Posted by THOMAS G SALACUP on Nov 7 2019, 01:54 AM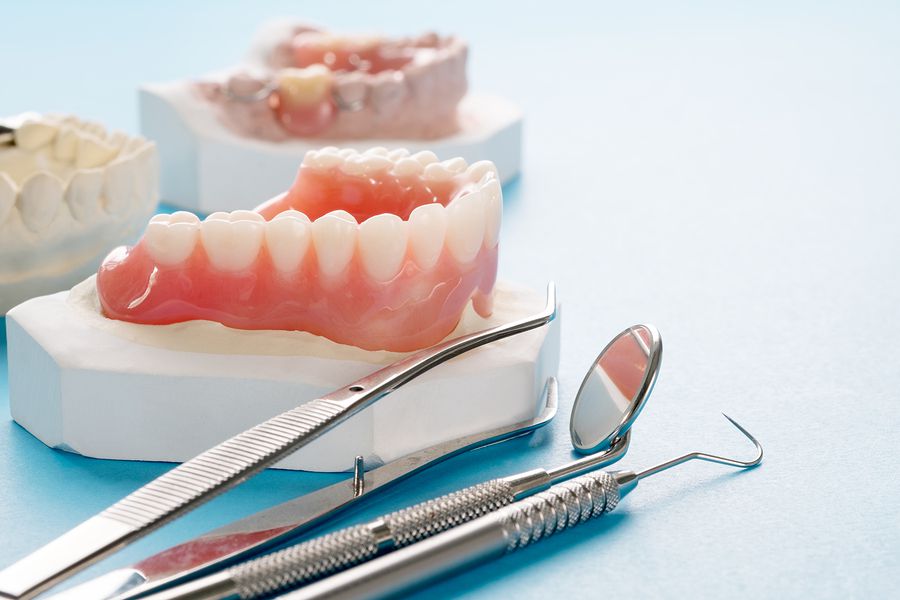 Have you got your very own customized dentures to replace your missing teeth? Great! Now, you can bite and chew food as you used to while having all your teeth. The best part about them is that you can smile wholeheartedly without being conscious of your missing teeth. That's such a relief, isn't it?
But, don't you want that flawless smile to last for a long time without hassle? Wouldn't you like the feeling of people giving you compliments for your smile? If you wish to keep your dentures as good as new for a long time, you should know how best to take care of them. Read on to find out some of the recommended practices that help you keep your dentures in the best shape possible.
No clenching!
The feeling of getting all new teeth is quite elating. Due to this, you could subconsciously clench your prosthetic teeth, which can lead to a change in the shape of the dentures. Hence, be conscious about the jaw movement and ensure you don't clench them. Also, the ceramic teeth that form the dentures could undergo severe wear when you grind your teeth. This can affect your bite and gradually cause the failure of the dentures.
Clean them every day
Taking care of dentures is just as important as caring for one's natural teeth. Since you would be using the dentures for almost the entire day, microbes would be getting accumulated on them. Over time, they could form plaque and tartar, which leads to the discoloration of the prosthetic teeth. Hence, we recommend cleaning them every day using a fluoride-rich toothpaste and a soft-bristled toothbrush, just like you clean your teeth. Take them off and ensure no food debris is left on the teeth, especially on the inner sides and between adjacent teeth.
Schedule regular consultations
Getting your dentures checked by a professional dentist once every few months is important to ensure they haven't gone out of shape. Over time, the dentures could change in shape, or they may feel loose due to shrinkage of the jawbone. When the oral ridges become small in size, the dentures tend to slip out when you talk or chew food. Hence, always have them checked for fit and comfort. Also, if any of the teeth loosen from the acrylic mold, they will be fixed by the dentist. 
Schedule an online appointment or call us at (707) 645-1728 to schedule an appointment with Dr. Salacup, one of the best restorative dentists in Vallejo, CA.